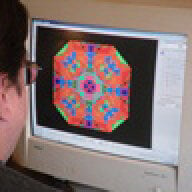 Joined

Aug 4, 2008
Messages

10,310
Karl I really have to say I find something very concerning that you call chief Roberts a traitor (based on disagreeing with his ruling, which happened to be a majority opinion). It is a very serious accusation that as you know carries the death penalty. I think you need to consider what you are saying. I don't think you are a nutcase but there are nutcases that feed off this level of hate speech.
There are other definitions of traitor not just the legal one.
That you would call it hate speech is why his going off the rails is so concerning.
These days if anyone dont like it then it is racist or its hate speech including protected political speech.
one who betrays another's trust or is false to an obligation or duty; one who commits treason… See the full definition
www.merriam-webster.com
trai·tor | \ ˈtrā-tər

\
Definition of traitor
1
:
one who betrays another's trust or is false to an obligation or duty
2
:
one who commits treason