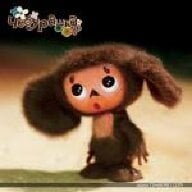 Joined

Apr 28, 2010
Messages

4,384
So I'm suffering from some post wedding blues.
Funny thing is, I truly did not think I would even close to feeling this way when it ended. Part of me was excited for the day to come so that I didn't have to plan anything anymore. To be honest, I'm pretty ashamed of myself for having even felt that way although I know it was very warranted at the time.
Since the only thing that makes me a little happier as of right now is looking at pictures and recounting stories....I decided I needed to come post about my wedding here.
Let me first start out by saying that I truly had the most incredible time. I have never, ever, ever, ever had so much fun in my entire life. I was so excited prior to the wedding to be sharing that special day with all the people we love so much but I really did not know just how special they all would make it for me and my husband.
For starters, I had a fantastic rehearsal dinner at a wonderful Italian restaurant in the charming Olde City section of Philadelphia. My guests were very pleased and that means I was too.
My ceremony was to be held outdoors and man, oh, man I don't think I could have possibly gotten any luckier with the weather. Truly, it was perfect. 73 and not a cloud in the sky.
I had a 'first look' with my husband and it really set the tone for the entire wedding. The look on his face when he first saw me.......sigh. I could cry just thinking about it. I've never seen someones face look more genuine, more pleased, more happy, and more excited than his. He could barely even get the words out when he saw me for the first time and even though prior to the wedding we both laughed at the thought of either of us crying, it was very obvious he couldn't even help the tears in his eyes which inevitably made me cry too. It was the most special moment in my life.
We had a really great time taking photos in Olde City. It was so fun to see so many strangers get so excited for us. The whole way through us taking photos all we heard the whole time from strangers was, "congratulations!!!!!!!!" or "you look absolutely stunning." It added a certain element to it all that is unexplainable. It is nice to see that among so much sadness in the world people were happy to see us getting married, regardless of how many people don't believe in marriage.
The ceremony was fantastic. It was also in Olde City in an outdoor pavillion amongst historical homes and cobblestone all over the place. So charming. We had crystal garlands hanging from the arch that was behind us along with some beautiful orchids. Candles lit the walkway....
The violinists that were playing the music sounded fantastic, my bridal party walked out to Adele's "Lovesong" and I walked out to "Nuvole Bianche" by Ludovico Einaudi. Both of my parents walked me down the aisle...I was smiling from ear to ear. Instead of unity candle or unity sand, we did a unity painting where each of us had a mason jar full of paint. Mine was orange colored, his yellow. Our Reverend explained the symbolism to our guests as we poured the two jars of paint over the blank canvas. Our guests really enjoyed that as it was unique and something they hadn't seen before.
Before we knew it, the ceremony was over and we were ready to go to our cocktail hour. Just like everything else that night, it all went by so fast. I happened to walk into the cocktail hour prior to my husband walking in and when I did.....everyone just stood up and clapped for me. Soon after, my husband walked in and the rest of our family and the party started.
We had two delicious signature drinks that our guests really enjoyed. The cocktail hour food was fantastic.
Soon after, I got to see the 'grand' ballroom where my reception was held. It was such a nice feeling to see everything put together after 15 months of hard work. I was blown away, I loved it all so much.
We walked down the beautiful staircase as we were introduced a Mr. and Mrs. N all the while, I danced the whole way down while my husband looked at me and smiled.
We had our first dance and we both really enjoyed it and my dad and I enjoyed our first dance too. Me and my husband danced to Sade, "By your side" and me and my dad danced to "Wonderful Tonight" by Eric Clapton.
Our favors/placecard holders were baby buddha's and so I gave a toast to all of my guests and explained the significance of a buddha and wished all my guests health, prosperity and happiness.
We cut our caked and everyone realllllly loved it. I don't like carrot cake but wow, when we taste tested it, we loved it. It had buttercream frosting and cheesecream filling. Yummy in my tummy.
Dinner was absolutely incredible....I'm glad all my guests LOVED it. We spent the majority of our money on the food so I was very thankful it was as good as they were hoping.
The speeches were beyond touching, I didn't think I would get so emotional, but I did. The speeches were not only funny and had everyone laughing but they were sentimental and then had guests tearing up.... it meant the world to us. So, so, so touching and so obvious how much all our guests love us.
We danced our FACES off. I've been to a bunch of weddings before and I can honestly say, I've never seen so may people dance like this before. It was amazing especially because I loveeeeeeeeeee to dance.
It was very, very, awesome to hear from everyone how much they loved my dress and how beautiful my dress was. It was also really great to hear how people thought it was the best wedding they had ever been to.
My wedding planner told me how the weekend before, she had a wedding twice my size and we out drank them by a lot. Success? I think so.
The best part though, was this:
At the end of the night during the last song, I became so sad...so sad that I even cried because I didn't want the wedding to end; I was having the time of my life. All of my friends surrounded me and hugged me and were saying nothing but positive things to me. My best friend (and MOH) mentioned how amazing that was and how lucky we are to have such good friends. Looks like she was not the only one to notice because my photographer, who has done many weddings, had this to say:
"The last dance of the night when all of your friends surrounded you and were singing and just wishing nothing but positive things for you was such an amazing moment Rita. I really hadn't seen anything like that before and it was very special."
P.s. I posted this in hangout because many of you really wanted me to recap and to see photos.
And so, here are a bunch of nonprofessional shots: