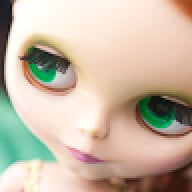 Joined

Jul 5, 2006
Messages

957
Sooooo... I got this heart a few a couple weeks back.

ANd my hubby is going to get it set for me for Valentines Day.
Now...... heres the question...
I want it to be a pendant---- how should I set it? a basket?
I saw one with bunny ears.. and I wasn''t a fan.
I already wear a .40 halo Oec daily.... so this one will be worn on a shorter chain..so it will be closer to my neck.
Also--- I''m excited bec it''s an M--- and my Hubby''s name starts with an M

so it feels special and has more meaning to me.
oh stats:
Carat Weight: .46
Clarity: SI2
Color: M
Dimensions: 4.93h x 4.23w x 3.08mm
it''s super eye clean and has a nice sparkle to it.
Here is a pic zoomed 10X
I will try to post my pics later

does anyone have suggestions?
I am hoping to get it set before V-day
Thanks for looking!