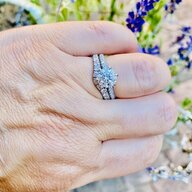 Joined

Nov 22, 2017
Messages

61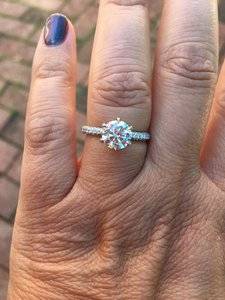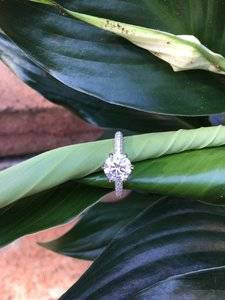 Hello Diamond Lovers,
I am thrilled to finally be able to post my Victor Canera engagement ring! I have been reading and researching as much as I can so that my fiance and I would get the best diamond possible. Since we are up there in years and this isn't my first rodeo, he surprised me by saying he wanted me to get exactly what I wanted and asked me to show him pictures. So, we sat down and I showed him pictures of a few diamonds that I had my eyes on and he loved the setting that I really wanted because of its uniqueness, which is the Gabriella multi-row pave six prong setting. I have taken many pictures, but it is very hard to really capture the beauty of this sparkler. I am beyond thrilled and excited to present this 1.405 H SI1 Super Ideal CIH (Canera Ideal Hearts) diamond. This diamond shows all the colors of the rainbow and it is so obvious that it is an ideal cut diamond. I would recommend anybody who is in the market for a diamond to buy only an ideal cut.
@victorcanera was wonderful to work with and their craftmanship is one of a kind. I am thrilled and will be going back for any other projects that I have in the future.