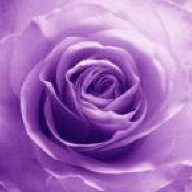 Joined

Jun 22, 2011
Messages

278
Since I have work I should be doing, naturally I had to find a way to procrastinate. I thought I would post some photos I took of the jewelry I wear every day.
The diamond band is one I wear on my right hand every day,
I alternate between the two sapphire rings depending on whether I'm wearing something that the flower ring will snag on.
The sapphire is not a great gem, it's quite hazy and dark. I pretty much have to get sunlight through the open back of the bezel to see any colour. It actually gets mistaken for onyx every now and then, it's so dark.
They're all in dire need of a clean, and the bezel is a bit banged up on the wg/sapphire ring (you can see some of where the rhodium plating has worn away, and there are some dings in it) so please excuse their messy appearance.
Enjoy!