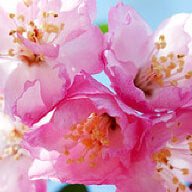 Joined

Nov 12, 2006
Messages

1,084
I mainly post over at the Bride World Wide section of this website and in fact I did ask my question over there and was helpfully guided this way. So, "HI!"
Here''s my "dilema": I have a three-stone ering that i''m very happy with. I''ve always wanted once since I started wanted rings at all. So, now I''''ve got one. The problem is I have very few wedding bands to chose from to go with it now

This is dissapointing to both my FI and I as we hadn''t heard of the "space" problem before we went looking the other day.
Seems I''ll have to go with an insert style or a single band that has a dip in it. Yikes!! The insert looks so huge on my 5.5 finger and the single band, while looking much prettier, has a curve in it so I can''t really wear it alone ever. I tried some regular wedding bands on that had a few 5 or 7-stone diamonds in them and they just don''t flush next to my ring either.
I don''t know what to do. I went over to
Whiteflash
but I can''t seem to find where they will custom order anything but engagement rings.
Since I can''t really do the stacked ring look due to my fingers and my preferences, spacers are out.
Arrrrggghhhh. In addition, we don''t have alot of money so we are hoping to find options that won''t cost too too much.
Any guidance? Thank you!!!