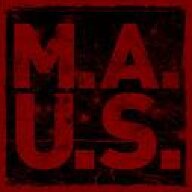 Joined

Jul 20, 2007
Messages

380
Got your attention with that one? LOL. Actually, the official colour she gave it was: "Light silver with light pink/peach tone (O/P)". It was kind of funny. She had told me when I explained the stone to her over the phone and in e-mails that the colour I described sounded very unlikely and when she saw it she said "Well now - that is some silver pink peachy stone, isn''t it? It DOES seem to look different under different lights". She weighed it, measured it, looked at it under the microscope. She let ME look at it under the microscope (SO cool!). The colour she left for last because she just could NOT pin it down and she kept taking it to the window, putting it back on her desk etc.
So here were the official findings.
Weight: 1.08 carats (good thing THAT''S never changed! lol) Cut: transitional European brilliant cut (that explains the not quite OEC, not quite modern look to it. I had guessed that actually after I showed someone and she said it looked only like it was HALF OEC. I figured that meant that perhaps it was transitional). Clarity: SI-1. The "chip" on the girdle actually turned out to be a natural inclusion (or whatever they are called when they are on the outside). She showed it to me under the scope and in a book. It looked very..... cystalline? She said if it was from a blow, the edges would not be so uniform and parallel but would be random, like jagged glass. So there was no problem with that as far as she was concerned with it fracturing or whatever. There was another teensy little "chip" I had noticed on the girdle that turned out, again, to be natural - a trigon (really neat little triangle!). She showed me that in a book too. What looked like an extra facet near the culet was a natural crystal or something like that (sorry, can''t remember) What else? She didn''t really say anything about the internal clarity and I forgot to ask (oops). There is also a crystal (I think?) evident on one side where it is flat and that was natural (I had wondered if maybe it was flat on that one side because a chip had been polished out at one time, it hadn''t). She said the proportions were great for an old stone! Table 54%, Depth 59.7%. Didn''t give the angles. Oh, the diameter is 6.27x6.62x3.86 (the 6.27 is the flat-ish part I guess) Finish & symmetry very good (I found that odd since the culet is off a bit and it is not eye symmetrical) Girdle is ground, medium/thin to thick. She noted the two natural inclusions plus the trigon. Culet, medium, eight sided.
Now, the colour! Like I said, she picked it up.... she put it down. She took it to the window..... she brought it back. She pushed it around. She sat and thought. She looked at it beside her master stones. Finally when she was ready she was torn between calling it silver and pink but she finally went with silver. I had said my one concern with the colour was with the replacement value. I understand that 99% of most low colour grade stones would be YELLOW, not grey (or silver as she called it), so to just say N or P or whatever she decided, would not take into account the specialness of the stone (if anything ever happened to it, how on earth could we ever replace it - I could easily find an antique OEC in an O-P colour grade, but THIS colour? NEVER). I had thought she might call it light pink but I guess not...... but.... Silver? I didn''t think silver was an actual colour according to GIA (she''s GIA accredited). Experts care to comment on that one?
Anyways..... I LOVE it. I never in a million years thought I could ever find a stone THIS special. Can''t WAIT to get it set. Attached are pics taken in a cloudy day..... colour isn''t showing too much and the stone is kinda oily from my fingers - sorry! Enjoy for now!
- Jodie -