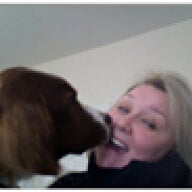 Joined

Jan 5, 2009
Messages

2,655
so on monday night my husband and i are going to *this*...
http://www.zagat.com/promo.aspx?pn=146
...which we''re really looking forward to, being our first Zagat dinner in the US etc. we also thought it might be a cool way to meet some new yorkers, so we thought we''d better put our best foot forward! and this inspired me to finally get one of my pairs of diamond earrings repaired to wear for the occasion. and i''ve attached 2 shots taken this evening...
(NB this is in no way a promotion - this dinner filled up long ago and i am in no way affiliated with Zagat. or the restaurant. or the chef. or anything!)