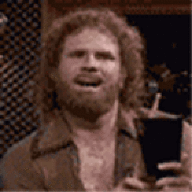 Joined

Oct 21, 2004
Messages

44
I haven''t been on PS in about 5 years.. I became obsessed with this site and diamonds while hoping to get engaged in a previous relationship.. In the life works in mysterious ways column, that awful relationship ended and I later met my incredible husband.. who had a family ring to give me. The ring is so similar to what I would have asked for, if i''d had the chance, it''s scary! I missed out on getting to do all the research on Pricescope though! So, I recently had a question to post in Rocky Talky and thought it might be fun to come back and get my turn at "Show Me the Ring!" Hope you''ll indulge me..
So here is my Old Mine Cut, J-K, platinum set, e-ring.. center stone is 1.9, tiny little side stones bring it to just over 2 total. I adore it.. the square setting makes it interesting, and I think the cut must be pretty decent since it faces up very white in most light settings. It was my husband''s great grandmother''s ring and was sized to fit me- otherwise hasnt'' been changed and we estimate it''s about 100 years old or more.
I hope this file isn''t too big, i tried to make it smaller..