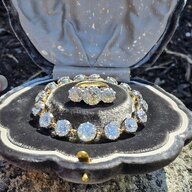 Joined

Oct 22, 2019
Messages

82
I wasnt sure if this goes here or in show me the bling? I wasnt even going to post this but I cant help it! I love it SO MUCH! It came out amazing. It's better than I could have imagined. I came on here seeking advice about using an antique ring but I hated the basket/head on it, and wanted to used a Leon Mege basket.I asked how to make the Mege basket look more "antique".
I originally wrote a 1 page word document on the back story but have decided I'm leaving out the entire back story here, and I will just say I chose David Klass for the project.
My advice to anyone who wants to do a project: GET WHAT YOU WANT THE FIRST TIME!!! Don't let ANYONE convince you that you want something else, don't let anyone tell you that it won't look right, YOU are the ONLY person who needs to like it!! If you have the nagging little feeling like "It's not really what I want but i guess I'll settle..." DONT SETTLE! Find someone else who will do the project for you then! You can say no, don't give up on what you want, ask someone else if you have to.
These were the inspiration pics:
Mostly from this ring below, except not the flowery basket, and instead of the "teeth" with 3 points, make it a kite with one point.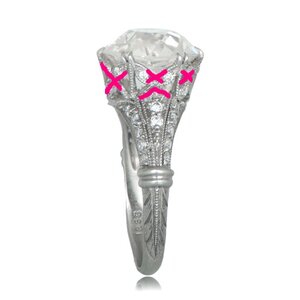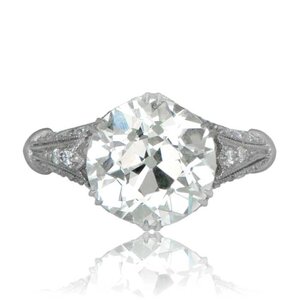 I had saved this picture for like 11 years, I LOVE this basket, LOVE LOVE LOVE but its very modern, so i needed it to be more antique looking, so
@bludiva
was like "Just add milgrain!" Another poster said to flatten it a little and not have it be so tubular. So I conveyed that to David.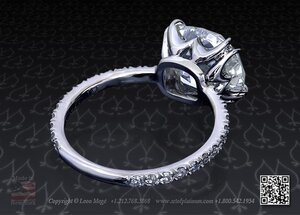 @rockysalamander
had suggested using this erika winters lotus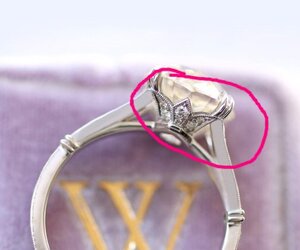 I also showed him this pic because I wanted that central kite to be larger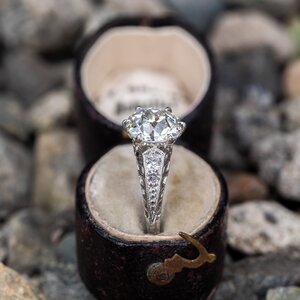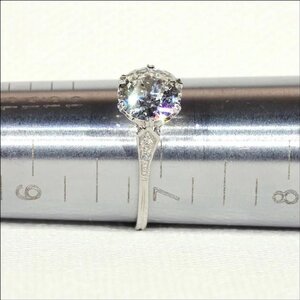 This was my franken ring photoshop. CLEARLY I am not good at photoshop. The MOST important thing to me was the prongs, double claws like here.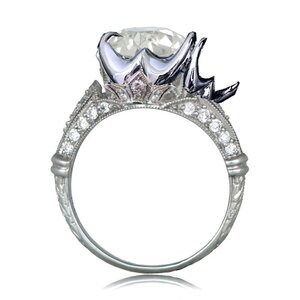 I asked him to etch the prongs exactly he did here (but obviously double claws like the Mege)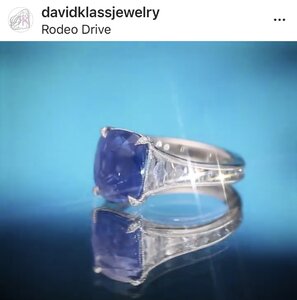 So David sent me a CAD. It looked perfect, but he then sent a wax cast anyway, he wanted to make sure it was right. The center kite was perfect, it was bigger as I had asked, but the 2 little side leaves were not as "bent" as much in the wax cast as they were on the inspiration ring. I wasnt sure how i felt about it. I liked that it was more substantial when looking at it straight on, but I did like the dimensionality of the bent sides, I liked when you see it from the top down how you see the leaves... but then I realized on my finger, i'm mostly looking at the ring head on, when I see it, thats how I see it more. I decided to leave them flatter. They ARE bent, just not 'as bent'. LOL.
I can't say how happy I am with the ring. It's exactly what I pictured. The milgrain is perfect. The thing sparkles like CRAZY. Thats the best part, with my old ring the setting didn't really sparkle, it was so small in scale it didnt do much, this thing just sparkles like crazy!! I didnt like how my old setting was more of a solitaire, no one even noticed the beautiful detail on it because it was just too small in scale, you didnt even notice it. This is much more substantial in scale.
David LISTENED TO ME. That is my biggest take away. HE LISTENED. Not just to "one thing" I said in my email, to ALLLLLLL the things I said in my email. Most vendors I feel half read what you say, you may say three things and they address 2 of them, he read and comprehended everything I said and repeated it back to me.
I dont know who carved this thing, but it is absolutely AMAZING. I have not one "con" to working with David. The price was half what I would have paid with a different vendor, and his work is exceptional. I did not get what I paid for, I got way better. I cannot believe how amazing the milgrain/carving is. I cannot believe the level of craftsmanship on this ring. I love it so much.
Soooooooooooooo now I need to figure out what the heck wedding band to pair with this!!
The diamond is a GIA Old European Brilliant, L 2.27 VS2, 7.97 - 8.36 x 5.42. I am a size 4.25
*note: all pics with iphone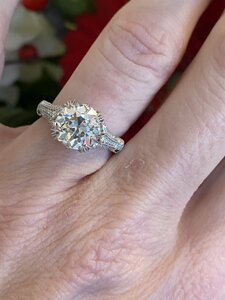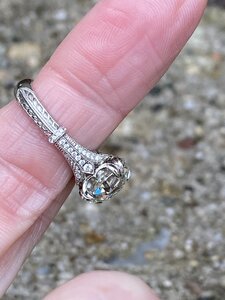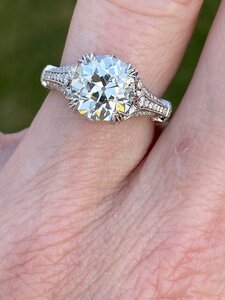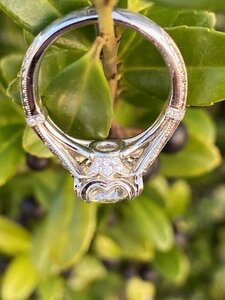 Last edited: