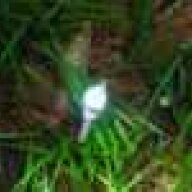 Joined

Apr 4, 2009
Messages

55
A few months ago my honey promised to buy me a ring for our 1 year-back-together anniversary... which will be May 16th. It''s a big deal to me because it is sooooo romantic. We had been broken up for a few months. Not even speaking at all. I had a dream about him and I woke up and called him. We saw each other two weeks later and he stayed the night and never went home. Now we are married.
Anyway...I wanted a band that I can wear instead of my e-ring/w band sometimes or instead of my current w band because it is curved and it looks funny by itself.
I got this from logr and it was a great deal. .51 ctw F SI pave. I love it and I have ALWAYS wanted a pave ring.
thanks for lookin. When I get it i will post hand shots and pics with my ering