These are my new diamond studs from
IDJ
. Yekutiel matched them and handcrafted the six prong wg setting for me. They are 1.84 total carat weight; .91G SI1 and .93 H VS2. They match up very well and I can't tell the two apart. They show no color difference. They are little fireballs and I feel as though I have the look of 2 carat total weight without the price tag. These are stunning, well cut stones and face up very white. I'm so excited and will wear them daily, elegant and simple. Please excuse the sideways photo, I don't know why my photos are sideways when I post to PS.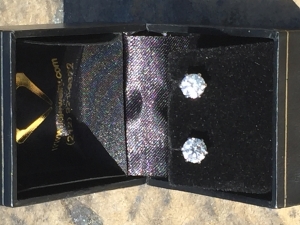 This photo is a side view to show the beautiful six prong setting.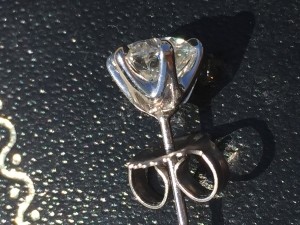 Another view to show how sparkly they are!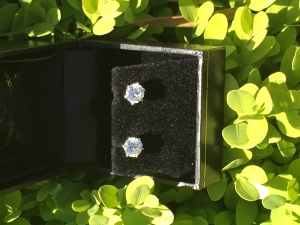 Many thanks to Yekutiel at
IDJ
- he's easy to work with and always comes through with exactly what I'm looking for.
And many thanks to Gypsy and Diamondseeker2006 for helping to steer me in the right direction. I appreciate all of the input and help.
And thank you Pintobean for taking photos of my stones last Sunday while visiting
IDJ
.