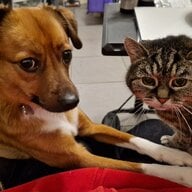 Joined

Jul 7, 2013
Messages

11,219
2016 is going to be a fruitful year for me in terms of jewellery and colour stones projects, hence the new thread, instead of continuing with the 2015 thread.
First off, a few purchases from Jeff D, some of them were purchased towards the end of last year, however, I received them in Feb 2016: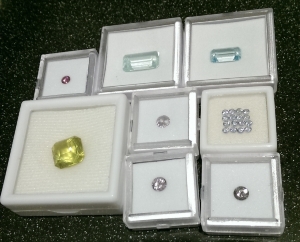 I particularly like the Lemon Quartz in the front, and am thinking of setting it with a pair of EB Topaz traps as a cocktail ring.
The two EC Aquamarines are presents. The others are grey Spinels, a small pink sapphire, and a set of small blue sapphire melees.
Second purchase is a trillion Mahenge Spinel from Yvonne, and I shall receive the stone in May: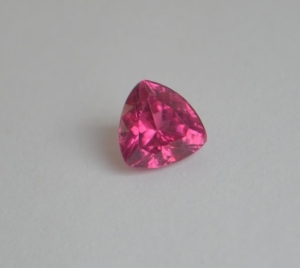 First ring to be made is for my RH Amethyst with Doug's Trillion with corners Sky Blue Topaz Sides, CAD approved, and it will be a very chunky ring. This should be ready in May too. Here is the final CAD, and it will be made in 14K WG: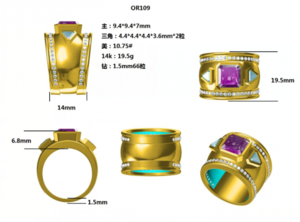 I shall start paying towards my 6ct+ EC Aquamarine by Jeff W later in March, and it should be ready in May.
Next jewellery project will be an 8-station 0.2ct each DBTY diamond bracelet in 14K WG, and it should be ready in time for my trip to LA in July/August.
Next ring to be made is to set my Sea of Cortez mabe pearl in a diamond halo; to be followed by Doug's Natural Blue Asscher Topaz with Doug's White Topaz traps. These should be ready in June and July.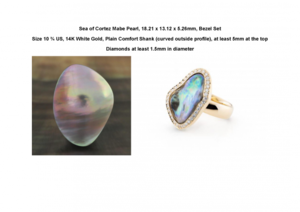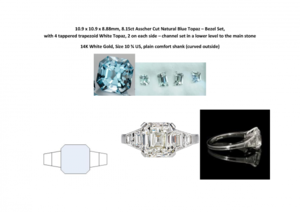 The main purpose of the trip to LA is to attend the annual Pearl Ruckus with fellow pearl enthusiasts from another board. No doubt I shall buy a few pearls and jewellery when I am there, as it normally involves a trip to Pearl Paradise, and I have planned to pay Pearl of Joy and Bella Findings a visit too.
Next up will be some blue-green Tourmalines from JW that he picked up from Tucson recently (not the parcel in his FB page as it has a massive price tag attached to it, however, another parcel from the same dealer). According to Jeff, my budget should stretch to a 3-stone EC ring with this material.
I am hoping to have more CS rings made later in the year, fingers crossed for more contract work and job security.
That's it for now.
DK