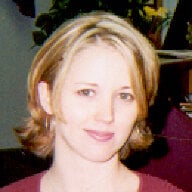 Joined

Feb 23, 2003
Messages

424
Well I just received my
Ideal Scope
(and a bunch of other gadgets I wanted) today in the mail..

(thanks Dave)
I have been anxiously awaiting it so I can finally see what I was thinking about my stone not being Ideally Cut was true.
Well from checking it out and following the directions on how to do it - I see leakage...

I do see the Arrows, but I also see white light around some if not all of the outer edges. There is a little bit of it within the stone between the arrows as well.

I am sure it''s not a POOR one - but me being picky about my diamonds - it''s not good enough for lil ol me!

I never heard back from the guy I got it from about finding me someone locally to do a Sarin, so that''s when I figured I would just check it out visually with the scope myself. The GIA report I have on it says Very Good/Very Good - and the tables and depth are all within excellent range - but of course without the angles I know nothing more numbers wise.
So for now I am just holding onto this diamond I got as a trade for an old engagement ring from an EX fiance that I didn''t want to hold onto anymore, until my boyfriend is financially able to and ready to take this diamond and upgrade it''s quality in another trade. (oh ya and propose - HAHA!)
So, I guess I just had to vent about my disappointment and thank the
IDEAL SCOPE
people for helping me realize what I thought all along. Damn me for knowing too much from studying these posts I tell you!

Dancin Girl