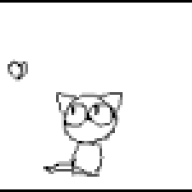 Joined

Oct 7, 2006
Messages

26
Thank you everyone for your help and advice! PS has been an invaluable source!
My bf (OMG I still am not used to saying fiance) surprised me and proposed after midnight the night before Thanksgiving (my birthday was on Thanksgiving this year). It was so cute. We were visiting his sister and her family with (10+) of his other relatives. I knew he was going to propose but I had no idea when. (I thought he would do it when we woke up the next day.) I went to shower the night before to avoid the daily morning rush for the bathroom and was just about done drying my hair when there was a knock on the door. I opened it to find him on one knee outside (lol...I think I said something like....OMG you are seriously not doing this now are you?) It was very sweet.
Sorry I would have posted my ring pics sooner, but we got back the beginning of the month & I''ve been sick with bronchitis since so I''m just getting around to it now. If you remember, I was really worried because I saw my unfinished casting pics, which scared the heck out of me. Everyone was great and said don''t worry -- they were so right!
Whiteflash
has been awesome and we''ll go back to them without a seconds hesitation. I''ve been recommending them to everyone and I think I might have a new addiction to diamonds....
So without any further delay here''s my pics (I hope they came out okay....I had no idea how hard diamonds are to photograph!).....
I love this ring so much! It''s like wearing rainbows!