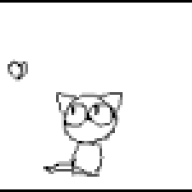 Joined

Oct 7, 2006
Messages

26
Hi! Sorry this might be long. I could really use some help though!!!!!
My boyfriend of 8+ years has decided he wants to propose around Thanksgiving. It''s also my birthday that day and we''ll be spending it with his family. It should be fun and I''m very excited/happy.....only problem is he''s like, "Just pick out the ring you want, honey."
Erm..... I don''t think he understands that women aren''t born with instinctual diamond knowledge lol
And I don''t think he gets that to have a ring we both like made, it will take some time. Do we have enough time for this?
If the experts here wouldn''t mind, I really need help picking the stone, the jeweler, and the setting.
I''m totally diamond lost and confused. Eye clean I get, but when it starts getting into girdles and numbers, my eyes roll back in my head. My bf has given me an approximate amount of $4-$6 thousand for the ring but I overheard him telling a jeweler at a B&M store of around $8,000.
The great thing is somehow we like the same type of settings. It''s kind of a miracle because his style is modern art and I tend to like more antique-ish things. I know I want a round center stone with a few sparklies on the side. This way I can do a matching sparkly band when the time comes. We''ve been looking at 1 CT or a little larger for the center stone. I''d rather get a bigger stone than a small more perfect one. I have good eyesight and if I don''t notice a flaw I''d be happy. A few years ago on vacation, we saw a woman with an amazing ring. It was about a 1.5 CT round solitaire, had a blue-ish color and was incredibly sparkly. When I told her it was lovely, she whispered, it''s actually not that good a stone, it''s just a very good cut. At the time I was like....huh? But now I''m like ohhh and would love it.
A little background on our hunt so far:
We''ve visited some B&M places and Tiffany''s so I could kind of get an idea of what I liked. Nothing completely appealed so I started looking online. I first found this site (amen for all the help on here!) a couple of weeks ago. We live in Chicago, and his family is from Houston. At first I was thinking
Whiteflash
, but my family is from NY so then I was thinking
GOG
. About a week ago, I dragged bf downtown to look at Scaasi who we really liked, but we didn''t see quite what we wanted.
I worry about picking a setting without trying it on, having it made, and then not loving it.
Boring probably, but I found the X prongs to be comfortable. I''m a writer and my writing is done via computer. I need something comfortable so I don''t feel the urge to take my ring off every time I start typing away. All my other rings and jewelry are yellow gold but with a diamond I thought I wanted platinum -- until at Scaasi I fell in love with the patina of white gold when it''s undipped. Bf loves platinum so we''ll probably go with dipped white gold and I''ll let it fade to the shade I love over time. I''ve also found I prefer a lower setting to a high one. The high ones remind me too much of my mother''s style *gasp*
SO these are the settings we both like:
http://www.dimendscaasi.com/build/step1.asp?prodID=1-E7180 (I tried this one on and the side and stones were a little too thin, but it was very pretty otherwise)
http://www.
goodoldgold
.com/setting/SF-LMJ00481/ (can''t see it from the side but it doesn''t look too high)
http://www.
goodoldgold
.com/setting/V-109/ (side stones might be too thin)
http://www.
whiteflash
.com/Engagement-Rings/Styles/Diamond-Settings/X-Prong-Channel-for-Princess_989.htm# (maybe in a round with round sides?)
And my favorite one for having never tried it on is:
http://www.
jamesallen
.com/item.asp?cid=58&item=887
I know nothing about the last jeweler. I am totally open to all advice and suggestions.
Thanks SO much in advance everyone for your help/advice!