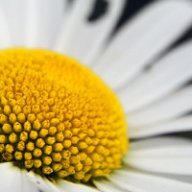 Joined

Apr 21, 2009
Messages

30
Well like many of you guys here, I'm a big fan of the gorgeous engagement rings and the whole shebang. Recently a bunch of my friends all got engaged, one, two, three.. nearly in a row! Granted, I am in my early twenties, finishing school, and not quiiiite ready for that yet, a girl can dream though, right? I am truly happy for them, going to be a bridesmaid for one, but obviously think about when my moment and ring will come.
Well I've been with my guy for a year. I always thought our relationship was great - he always treated me so well, and I was so incredibly happy with him. His family loved me. We rarely fought. He was everything I wanted and more. We were even the same religion and same heritage, and same age!
About 2 weeks ago, he was getting really super busy with school - staying up really late every night and working like mad. Hes trying to graduate, and his major is extremely difficult, so I let him be. I didn't really mind. We talked a bit, but not much. A week later we finally get a significant amount of time to talk on the phone together, and had a nice conversation. At the end of the convo all of a sudden he says "I have to be honest, I don't really know if I'm into THIS right now". He said he hasn't had the "urge" to call me. I was upset and got mad, and ended the call.
The next day I tried to work things out. I said I would be willing to talk and work it out if he wants to stay together. He didn't give me an answer at first, so I asked him if he knew whether he wanted to still be with me. He said he didn't know the answer.
I was devasted. After a year, after being so happy and everything we went through, he didn't know????? I called him that night and broke up. I couldn't go through that torture. Half of the time he seemed sad, half of the time he didn't know what to say. He said all he wanted to do was be honest with how he was feeling, and he didn't know why he felt this way (he said maybe it was stress, but he just doesnt know). I asked him point blank "what do you want?" and he said "I dont know".
I just don't know what to do. I never thought I could find someone like him, and now all of a sudden I'm losing him. I told him I didn't want to talk to him at all until he could tell me something different, or figured out something about himself. Its been about a week and a half. I apologize for this being so long but I needed somewhere to vent. I can't believe I really thought one day we would end up together and now its all a mess.