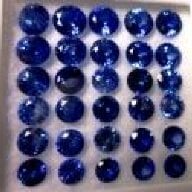 Joined

Jul 25, 2016
Messages

427
Upfront, I need to state that I wanted to buy online only inside Europe, so my field was limited. However, the last weeks I have spent many hours every day on Edward Bristol's wildfishgems.com and I'm totally hooked, his site is sooo deep, he has hours of audio-books which I listened to while surfing his photos and read his funny and honest comments, In Europe there is nothing remotely comparative, even with all the great sites in the US I am not sure. I know he is crazy expensive sometimes especially on semi-prescious it seems to me, but I got 33% discount on his newsletter sales, minus 5% bankdiscount and if you count that we 25% salestax on imports here, I bought this stone:
http://www.wildfishgems.com/inc/sdetail/unheated_ceylon_sapphire_1_87/10826/20427
for $2650 though I want to make a new report when and if I like the stone. Thats not expensive for an unheated pink sapphire is it? Even if some Asian sites are cheaper I can't be bothered with the customs hassle and risk and I'm fine to pay for all the hours I enjoyed myself on his site, plus he talked me through a few gems last week. Great fun.
I'm now on needles and pins waiting for the gem and if it is as good as the images or not, I will report again.