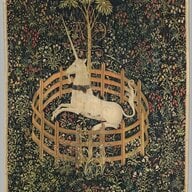 Joined

Sep 13, 2019
Messages

4,755
I was in the market for petite, high quality blue Akoya pearl studs, but found out that they are rather hard to come by. I didn't want silver...I wanted
blue.
And petite. I love big pearls on other folks, but am not sold on whether I can pull them off.
So, what to do? I still wanted daily pearls to tide me over as I patiently waited for my blues and have always enjoyed the rosy, white-pinks I have seen as well. I wanted a really special pair too.
@molinePDG
had these darling 7mm, rosy white gem quality Akoyas up for grabs, and though I am
supposed
to be on a bit of a tighter leash this year - how could I say no?? You mean...someone passed on these....on purpose? (An overwhelming thank you to Andrew for his delightful, congenial demeanor and helpfulness!)
It worked out perfectly. I mean...they GLOW - they are so soft, feminine and beautiful. I have not yet known pearls like this...and they are really special. It does astound me that they come from the sea in such perfect form.
This will mark the true beginning of my pearl obsession...I already have other project ideas churning....oh PS is a blessing and a curse!
I am naming these my little "pinkies" after my cat -
Pinky
! Who is also round, white and has pink overtones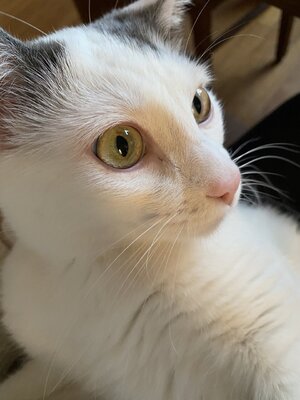 Vendor photos
(very accurate)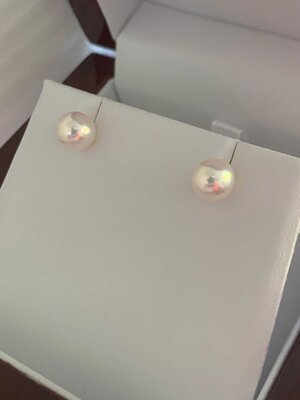 My photos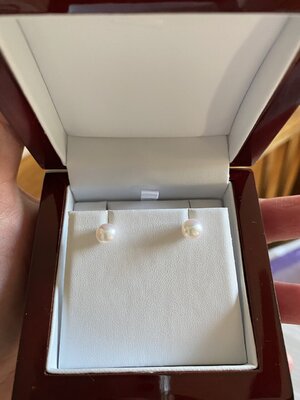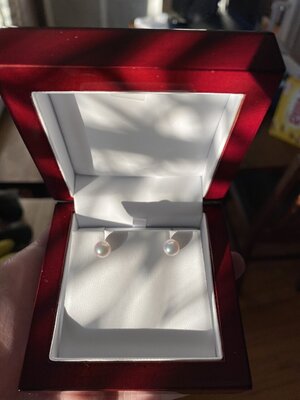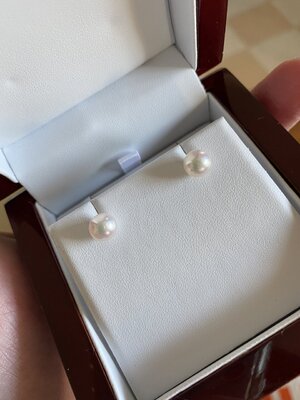 Comparison shots with these antique, ivory "unknowns" from my grandmother. They are at least 50 years old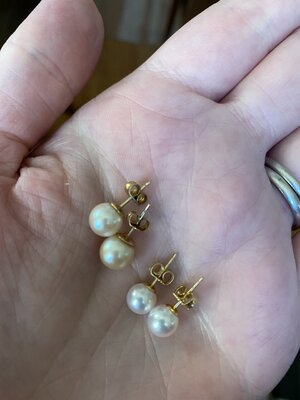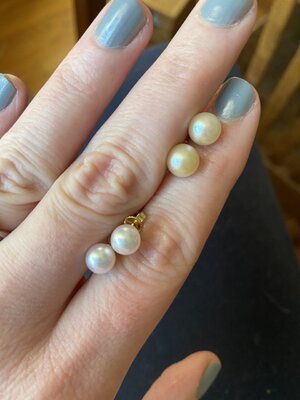 Ear shots...