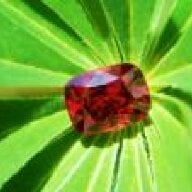 Joined

Mar 8, 2010
Messages

1,947
Hey guys!
Why should my SO have all the blingy goodness of a delicious colored diamond? He shouldn't!
And now... He doesn't!

David and Jennifer from Diamonds by Lauren were such amazing and wonderful people to work with! Plus living close to NYC had a lot of benefits. Like dropping off my .84ct radiant fancy deep brownish yellowish diamond in person to David in his office. And then he brought out a smorgasbord of BLING. OMG if you're ever in NYC go and hang out in there. Your mind will be blown! It's great to see the other side of the biz too! He has the coolest job ever.
Anyways, back to the ring.
The SO's ring is gold and silver, done by Jessedanger of Etsy. So when I thought about my ring I wanted one in the same metals. It was daunting to ask some of PS's amazing vendors if they worked in silver. In the end, the customer service price and quality of DBL won out.
The semi-bezel is 18kt and the band is sterling with a satin finish. Oh I could continue to describe but hey pictures are like a 1000 words sooooo........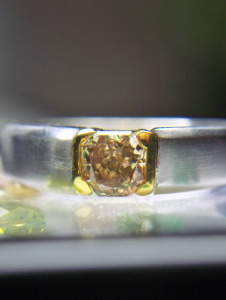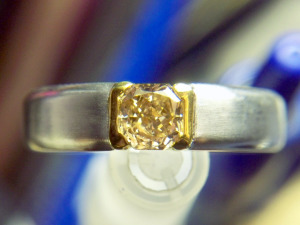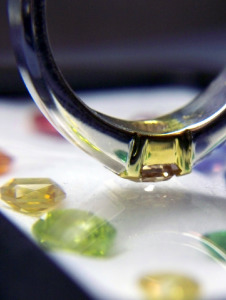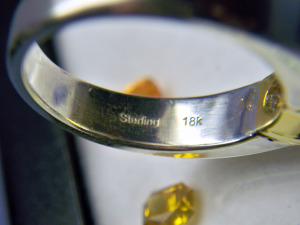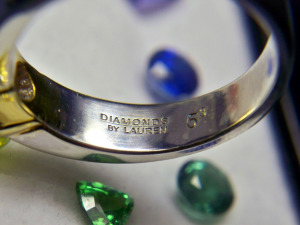 Our anniversary is 05/05/05.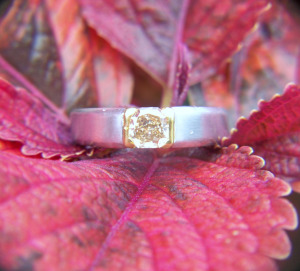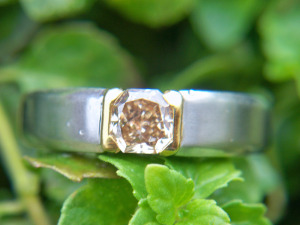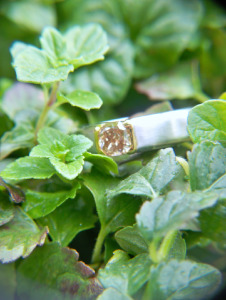 Last but not least... a hand shot!