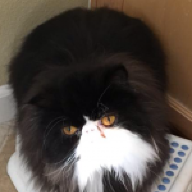 Joined

Jul 18, 2016
Messages

26
Hello all,
I have been reading up a lot on this site and moved forward with an
ACA
AGS cert 1.8ct/G round diamond. This stone is a replacement for my lost ring I had, 1ct/F round GIA XXX. I also have a pair of 1.8ct total earring studs that are D/E color, GIA XXX with ideal measurements. I love icy white diamonds and I know I am color sensitive. I also thought the super ideal cut would compensate for one lower grade, but I am not loving the warmth I see in G when viewing from the top down and through the crown. I see yellow and I so am in love with the cut. It is superb!
Do you think once it is set into a platinum setting will mask the warmth? If so, what setting would you suggest? I've seen a lot of VC and would love a halo with plain shank, or perhaps a fancy six prongs solitaire with a nice profile, with some side stones.
Do you think I will be happy in the long run? Or should I return and keep looking? This is a nice size that fit my current budget. I am not sure I was able to capture the color differences onto the photos.
Please help me sort this through.
Many thanks!!!!