I am so enamoured by my three CS rings from Sally and Pomme from Heart of Water! They are respectively a 14k rose gold blue topaz, 14k yellow gold peridot, and 14k rose gold pink tourmaline. They look way more expensive than they are, even more so since they're handforged and detailed to perfection. My only complaint is that I can not capture the beauty of these rings in photos.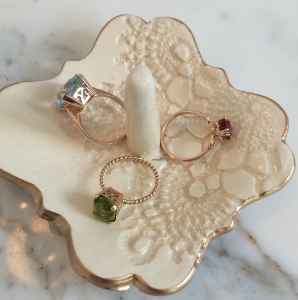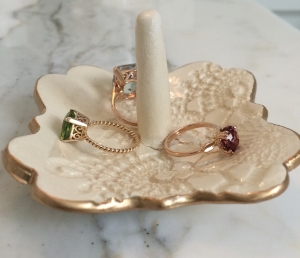 Her galleries are always so intricate and perfectly suited to the stone. And when I take the ring off, the entire piece feels so beautifully integrated like a little piece of art.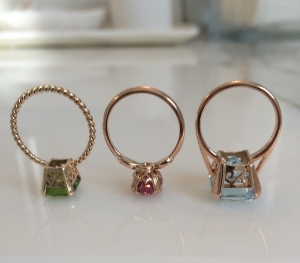 Hand shots!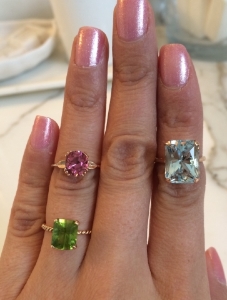 The juicy green tourmaline. It's got tiny little inclusions that add to it's charm and a grassy green colour.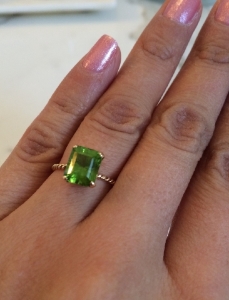 The pretty in pink tourmaline. It has a yummy tall crown that I can't photograph well. It's super fiery.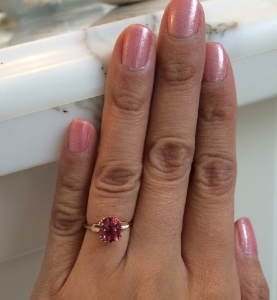 The icy blue topaz - super sparkly and big!