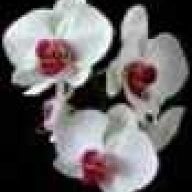 Joined

Apr 19, 2004
Messages

24,265
Date:

2/16/2009 8:50:02 PM

Author:

pixley

Date: 2/16/2009 7:53:31 PM
Author: Gailey
So you''re not getting them from Birks? Good

My husband spent over C$4,000 on mine and I was so disappointed I could have cried.

Oh heck nooooo! The markup at Birks is insane, but it''s one of the few places that keeps multiple sizes of high color and clarity studs on hand. Most boutique jewelers where I live don''t carry a wide size range (and even those are over-priced) and the maul store studs are hideous beasts, so I wound up at Birks for my test drive phase.

I''m sorry to hear that you feel disappointed with yours. They do have an upgrade policy if you feel like you could improve upon the cut, but there isn''t any way to get around their ridiculous price points.

ETA

- Wink''s going to take an IS photo but is not set up to take a good ASET image, so the IS will have to do. Stay tuned.
HI:
I''ve gotten two pair of diamond studs from Wink--and none from Birks

! One pair was for my sister for Christmas and I got "mine" over a year ago and am very happy with the diamonds. No trouble with the martini''s either, but then again I don''t wear them very often....I forget....

Good luck with the images!
cheers