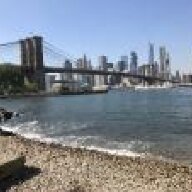 Joined

Aug 6, 2016
Messages

113
Ok, it started with a trip inside my local jewelry store. I really wanted to buy my girl something special.
I contacted the staff and told them I wanted to buy something special and not the regular ring that I felt everyone had.
(From that point I had no knowledge what so ever)
They started explaining the prices for 0.5 ct - 1 ct.
Then they told me if I really wanted to give here a diamond that stood out of the crowd I should buy here a river diamond! ( this is the category for color D-E, the regular color here is H) this was a lot more expensive but if I could afford it they recommended me to do so because then she would have the special diamond I was looking for with full of sparkle! ( the cut was never mentioned )
I've got a feeling that I was being misled so I went home and contacted a company online and asked the same question there, they told me the same thing and added because my girl has some OCD they would recommend me to buy a river vvs stone, it was more expensive but it would be worth it! (The cut was still not mentioned!)
I thought ok, this is the way to go, I found out I would like to buy the stone in the US, because I could save some money and it would be a more romantic place to propose.
I searched true the different diamond shape and found the radiant shape that I wanted to buy (of course I know exactly what my girl wanted, didn't had to ask here about anything)
The day before I was going to order my ring I found pricescope and posted a topic and ask for help picking the right radiant stone.
It took 1 our and I understood that I can't absolutely zero about diamonds! Lol!
Thank god Gypsy told me straight and "forced" me to ask my girl if she really liked the radiant shape ( she hates radiants apparently!:p )
I was recommended to contact
IDJ
to help me find my special stone.
When I contacted them it was a whole other story, they sent me a lot of options, and I searched true the web and found many diamonds I liked. I talked to Denise and she was really helpful and didn't mind I was taking a lot of time, and sent me a aset pictures of many stones..
I think it took like 20 diamonds before I found the one! ( And me and Denise searched through over 200 stones )
The one I picked was a 2.1 H VS1 h&a.
I then got help from gypsy and others here to make the ring special.
I sent the photos of different rings to Denise and explained here what was important for me.
When I was going to pick up the ring I was really stressed about it,
-Maybe the stone was yellow because I choose H?
-Is the ring ugly because I didn't order it to be handmade?
-Is it really noticeable that I went all in about the cut?
I went to Yokutel as soon I landed, and the ring and the diamond was absolutely stunning!
The fire in the diamond is amazing and I think I could had gone even lower on the color because I can't see any tint what so ever, and I'm trying to find it:p
The only reason I could see why you should buy a "river diamond" is because that is the question my girl gets from here friends "wow! It sparkles, is it a river??!"
But rather than that, I can't see the point.
I would like to recommend
IDJ
, Yokutel & Denise to every guy in my shoes, and go for the perfect cut!