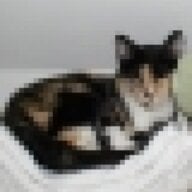 Joined

Jan 29, 2003
Messages

534
I need research help. She likes this ring-her budget is $3000. How close can we get her to this look. She was thinking of buying a ring from Zales so as long as it looks pretty and flashy and not an eye sore she''ll be happy she''s not picky like us.
http://
whiteflash
.com/wardrobe/details.asp?Page=8&PriceFrom=0&PriceTo=999999&ItemCode=PL601-100&category_id=26&mail_submited=0&MailTo=&MailNote=&PrType=1&Type=Gold&act=additem&VID=&RingSize=&sitetype=wardrobe
I know it''s long but if you copy and paste it to your address bar you ccan just click the back arrow to get back here.
And I''ll be bumping this tomorrow since it''s already 5:30 and my timing always sucks.