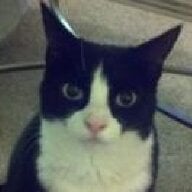 Joined

Aug 8, 2005
Messages

40,225
Having talked to you all..I decided that before I conclude that MWM is completely outside of possibility I should contact him....
First I sent him an email detailing exactly what I want, with pictures, on Friday. Then waited for his response, which arrived today. He was very enthusiastic about the project, so I followed up with a phone call.
WOW. He really got me! As some of your know, I''ve talked to quite a few people regarding custom work... and haven''t felt comfortable enough with the process to commit, and have been looking for a stock setting instead. I''ve talked to ''ring makers'' and ''Designer Extraordinares'' and now... a true craftsman. And I have to say, I want that man to make my ring.
I would be a true collaborative effort with him... my parameters (2mm shank, certain type of bead set halo, sitting fairly low... and so forth) and his creative vision filling in the gaps (how the wires are interwoven, how the whole ring flows together)... and I am POSITIVE it would be perfect... another fear of mine with custom work. He really does amazing work and takes pride in it. And it would be a VERY unique piece.
Only problem is that its going to cost... around 1K more than budgeted. Which right now is a LOT for us....
So... it''s attainable. In time. And I think it''s definitely going to be worth the wait.