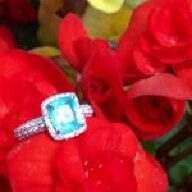 Joined

Oct 4, 2016
Messages

1,068
Burmesedaze|1485707185|4121478 said:

My jeweller was offered about US$200 for the jadeite rough, before it was carved, but he turned it down

But where would you send the jadeite rough to be carved?
Not sure about Yangon but in Mandalay, the jade market has a carving station and there are many carvers to choose from. I would just have them make a cab, just so I know I have type A jade without going to the lab. But maybe your jeweler's carver can do it?