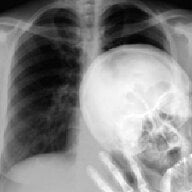 Joined

May 1, 2009
Messages

71
First and foremost, let me say thank you to pricescope and all the wonderful members who volunteer their time to help those new to the forum find and pick out amazing stones. Without this forums help, I would have been completely lost!
Now to share my BGD story:
Prior to contacting Lesley and Brian at BGD, I had been eyeing a few stones at other reputable and recommended vendors here on pricescope when I saw a few reviews on how pleased people were with their BGD experience. I decided to email Lesley to see if they had any stones that matched my criteria just out of curiosity. Within an hour (at 10 PM in the evening!!), Lesley emailed me back that she was going to contact their factory to see if any stones that matched my criteria were in production as they did not have any in house. The next day, I received some great news that there was a stone matching what I wanted and she gave me numerous options on how I could proceed from here.
Needless to say, after many emails back and forth from Lesley and me, I decided that was I amazed with their customer service, prompt emails (I swear Lesley never sleeps as I got many emails at 1-2 AM!), the stone, their very competitive pricing, and most importantly: their willingness to listen and work with me.
After being on pricescope and looking at so many ASET and IS images, as well as having PS members look over my ASET and IS images; everyone said that this diamond would be a keeper and there would be no problems. With that being said, I set my bar of expectations really really high (part of me feared that maybe I set it too high).
I finally picked up the engagement ring from FedEX yesterday and I was so anxious that I opened it up right there in the car. At first, I thought Lesley and Brian were playing a cruel joke on me as I opened the box, then had to open another box, and then finally another box...by the 3rd box I was expecting a note saying, "Hahaha..better luck next time

." Anyways, when I saw I the diamond, I was simply astonished; all I could think of was "WOW!!!" This diamond not only exceeded by very high expectations, but blew them straight out of the water!!!
The pictures that I''m going to show you (that I took) do NOT do the ring any justice (I need to practice my photo taking skills!). This ring sparkles constantly, brilliant fire, and is blinding from across the room.
It has been a wonderful experience working with Brian and Lesley and I would highly recommend them to anyone! I am already looking forward to working with them again for some diamond stubs in the near future and maybe an upgrade to this e-ring in a few years!!
Thank you Brian and Lesley for making this shopping experience wonderful!
Stats:
Carat: 2.394
Color: I
Clarity: VS2
M: 8.59 x 8.62 x 5.29
Table: 55.8%
Depth: 61.5%
Crown: 34.8
Pavilion: 40.8
LHGF: 75
ASET + Hears Image