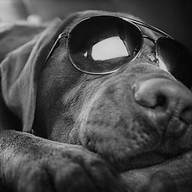 Joined

Apr 23, 2018
Messages

3,569
This may work. Proportions are within ideal ranges. Problem I have is I've seen too many leaky ASET and IS images on 35/40.8 combos. I've seen great ones too, but it seems to be a weird angle combo that isn't very safe. With no advanced images I'd consider it but keep looking for a more risk free option.
Web link now shows the stone as sold, and the cert is no longer available so I can't look at the proportions. Point blank, I am NOT a fan of SI2 stones that come from virtual inventory. An eye clean SI2 is a pretty rare unicorn, but they do exist. I'd need lots more data before I could get warm fuzzies to pull the trigger on this one.
Sooo a local jeweler is showing me this rock, It's a

consignment piece

so it has no certification.

Eye clean

2. 08

G

SI2

8.13 X 8.10 x 5.20

Has one inclusion I can see under the loop. A feather

Very good cut

no florescence

11k

My question here is am I missing some information, are there questions I should be asking? The picture attached probably isn't the best. Does this seem like a good deal or should I continue my search
A few immediate things pop to mind.
Are you okay with a used jewelry, especially for an e-ring? Many people have astigmatism with purchasing used jewelry with such an occasion.
Is the price fair & reasonable for the specifics of the used piece? Could you buy a new one for the same, lesser or almost same money? Basically is there any financial incentive to do so.
If the price is too cheap, why?
Does it have certifications from either GIA or AGS?
The majority of SI2's are NOT eye clean so is this your assessment, or theirs? And under what specific conditions are they considering it eye clean? One standard definition is 10" away with 20/20 vision from the top and with good lighting. Those with better vision may prefer more strict criteria.
Definitely not feeling warm fuzzies over "very good" cut. Most GIA rated "excellent" stones aren't even excellent. We are looking for "ideal" as cut is what makes the world go round, well that, and fat bottomed girls -- at least according to Queen, eh?
The last two items in consideration, this is probably a hard no for me.
there's a story behind this rock.. it's a weird one. I have been told this stone was found by a couple, they reached out to attempt to find owners came up empty handed and subsequently are trying to sell this stone. I have been told one of them has bad health and they could use the money for treatments and surgery. I previously looked at this same diamond a few weeks ago and they (the couple) were asking a little more. they didnt get it so they picked it up. Not sure if they took it elsewhere or what, as they gave a nonsense story about a relative looking for a stone. since it does not belong to the jeweler I'm guessing that is why there is no cert. I am not sure if the couple has money to pay for a cert since i am sure they would foot the bill? does this all sounds awfully crazy?!?!
Ugh, too much headache and risk. Nope. Nada. No way in hell. RUN!!!
Too many good diamonds exist. Let us help find you one. I will take a peek and throw back some more viable options.