Hi guys,
first post here, would be interested to see your opinions.
I bought a ruby online, which looked vaguely included in the photos and video for 200 dollars, 0,65 Ct. However when it arrived, it looked too clean and translucent. And I think I see bubbles in the photo?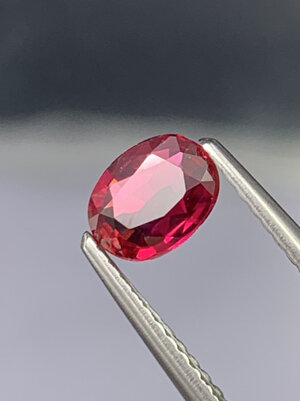 I let the seller know that it looks way too flawless to be real, especially for that price, and he offered me to return the stone for a refund.
However. Around the same time the seller listed another ruby, also from Mozambique, also absolutely flawless looking, about 1 Ct, and that one was certified by GIA as a natural, no heat ruby. This one is listed for over 2000 USD. Picture included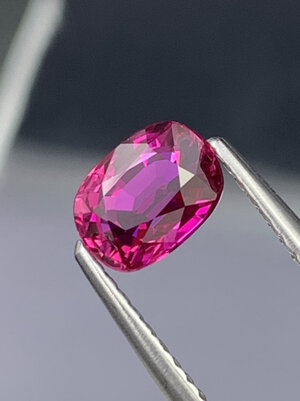 I called out the seller on not trying to list my 200 dollar ruby for a rather similar in the thousands price since they are so similarly flawless, and he said that before he sent the 2000 USD ruby to GIA he showed it to two different gemologists in Thailand who 'were not able to conclude for certain if the ruby was natural or synthetic', which is why he sent it to GIA who reported it's natural.
When I mentioned the possibility that I might send mine to GIA as well and that I'd expect a refund AND to be compensated for the gem report cost if it indicates the stone is synthetic or heavily treated, the seller did not object and said he would be willing to compensate both.
Now I am pretty torn. If I just send the stone back and something goes wrong in the process, I can start a Paypal dispute to be refunded. If I also go through with the GIA certification and the stone is synthetic, I can't be sure I actually will get compensated for the cost of the report and the rather expensive shipping involved.
What would you do in my situation? Return the stone and ask for the refund, or send it to GIA?