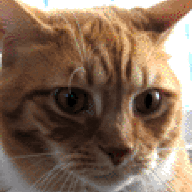 Joined

Dec 31, 2006
Messages

35
Hi
Well, it looks like our budget is rather small for a ring.
I''m not too thrilled, but I''m not the one having to worry about how to afford it.
I looked at
http://www.primestyle.com/index.php
- of course I found some less than complimentary things on PS about them.
Anytime I try to look up a ring for $1,200 all I get are rings without the center stone. That''d sure look funny - a nice ring with the center missing from my finger.

So, besides all the things I''ve already looked up - now it''s price that is playing the major factor. I haven''t thought much about trading up, afterall - the diamond you start with is special, yada yada.
Suggestions?