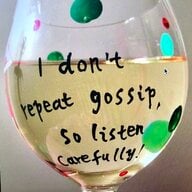 Joined

May 22, 2002
Messages

1,915
Hi All,
My husbands birthday is fast approaching & I'm a bit stumped as to what to get him this year. I started looking at money clips & you know, there arent any that knock me out.
I have a few questions:
My 1st one is about durability. Which one is stronger? I have found Sterling Silver (Dolan & Bullock), Titanium (Edward Mirell Cable-Black Ti), & Stainless steel (Colibri). One maul jeweler said to just buy stainless, its the strongest. Also, its the heaviest. Not sure if my husband wants to feel like he's got 2 dozen quarters in his pocket. LOL Also, Montblanc's Black Onyx Meisterstuck (with plat. plating) uses brass as its base metal. Is this durable? This same one has black onyx. Is this a fairly strong stone? My husband is pretty good with respecting his things. I dont have a problem buying the Montblanc if I get the nod that its a good one. Sooo, is titanium the way to go for strength & lightweight? Or is brass the best? Or what??? Can you tell I'm confused.

Thinking I might want to get him cuff links & a tie bar....although matching cuff links, not too many have Tie bars. I dont want a tie tac, puts holes in the tie.
Montblanc has all 3 that match.
Any vendors here deal with any of those brands?
My 2nd question is, can Sterling Silver be Rhodium or Platinum plated? Silver seems soft, but maybe for accessories they make it tough. Anyway, I dont like that aged color it can get. Besides, I think silver scratches easiest of all the options.
I'll try to provide pics...all have a cable look, except for Montblanc...
Thoughts???
Judy