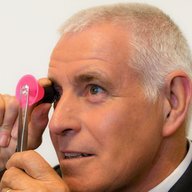 Joined

Aug 15, 2000
Messages

16,342
I have visited this factory in Surat a few times. The owners are highly ethical and very clever.
Very little is left to chance.
One reason why the comparison between natural and man made diamond pricing is irrelevant is that most of these technologies and the super smart scientists involved in the planning of cutting natural diamonds.
Probably 2/3rds to 3/4's of the cost of polishing a natural diamond is in the planning and grading. There is no complexity in planning the cutting of a slab of CVD diamond.
Eventually there will be no purpose in grading man made diamonds.
The current practice of selling with prices compared to natural diamonds will dissolve over time.
There will always be a market for natural diamonds because of the allure.
There will always be a place for LGD's for fun and fashion.
I hope we can see people doing better clever things with the man mad material. Wonderful artistic new cuts etc. Use of dial up colors in rainbows etc.
Enjoy: