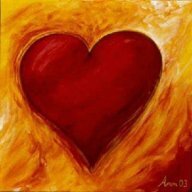 Joined

Mar 8, 2009
Messages

1,647
Hey All - I''m a bit of a newbie so please no attacks, as this may be a controversial topic.

In my search for an ering, some friends have mentioned looking into conflict-free diamonds. One stated, "one diamond creates 4 tons of waste." I have NOT done my research, but wanted to get some of your expert input on this.

There are a few great sites like www.brilliantearth.com that offers what they claim are conflict-free diamonds. Further, there is always the option of an antique or vintage ring, which would also be an acceptable alternative, for me at least.

What do you all think? Anyone privy of knowledge on this topic, please chime in! Even if anyone of us choose to go with a "regular" diamond, I think it''s important for us to be educated on this topic and at least understand our choices.

Thank you!

PS - the moment I have a few free minutes I''ll do some research and post it here. It us unlike me to not do my research first, just couldn''t wait to get some input! Thanks!