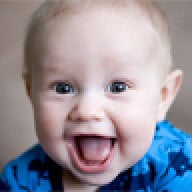 Joined

Jun 28, 2006
Messages

3,960
Last weekend FI and I went into a pet store to play with the puppies and ended up falling in love with a kitty, Pearl, that was being shown by a rescue group. I''ve always loved cats and FI loves all animals so we put in an application for her. They finally called us back yesterday after we''d left 2 messages (we really want her!) and said that they''d like to set up a meeting at the pet store this weekend and assuming all goes well, we''ll be able to take her home with us.
Pearl, whose name will be changed once we offically adopt her, is an all white cat with blue eyes. She''s about 3 years old, is front declawed and is absolutely perfect for us. She gets along with other animals and is very friendly. As soon as they let me hold her, she started purring

.
Apparently this rescue group is very picky about who they let adopt their animals though. The lady told me that she''s had other applications for Pearl, but she just didn''t *feel* like any of them were right. She said one of the reasons she likes us is because FI has a nice voice and sounded like a really nice person in his message. While she''s dead on about FI

, I''m a bit worried that maybe she''s really random about chooising people and she won''t like us for some silly reason like we look really young or something (we''re always being carded whenver we buy alcohol and a few months ago I was actually told by a Best Buy employee that I needed to be 17 to purchase a video game...uh...I''m almost 24...).
Please keep your fingers crossed that everything goes well this weekend!