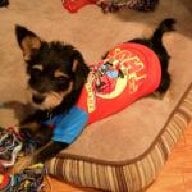 Joined

Aug 13, 2015
Messages

222
Hey everyone!

I'm beginning to embark on my very first custom-ring project. There's a small story behind this spinel -- I was searching for a center stone for my future engagement ring, and thought this spinel might be "the one." Long story short, it ended up not being it, but I really really loved it and was still sad to have to send it back. In the end, my mom surprised me by purchasing it as a Christmas present for me so we can create a ring! I'm lucky to have a mom who loves jewelry as much (or more) than me. So this spinel means a lot to me and I'm excited to start creating a ring for it.
Also, Roger Dery and his wife are the most patient, lovely people to work with, and I recommend anyone lurking around here who is searching for a particular stone to get in contact with them!!!
I have endless ideas for the setting, but I'm really stuck on the metal choice. I'm attaching a lot of pictures of the spinel to give everyone an idea of how it looks in various lighting situations. I'm still learning about matching the correct metal choices to stone colors, and this stone is such an interesting color that I just can't decide which metal would be best. I initially thought rose gold, but I want to hear what yall have to say!
Indoors in mixed lighting:
Outdoors: