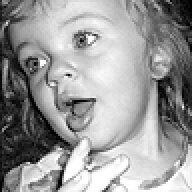 Joined

Oct 3, 2002
Messages

123
I hope to God that he isn''t and that he comes back online to tell us everything is all right... But "lottie" posted on DT just a few moments ago:
I am sorry to say that I have some sad news to share with all of you. I''m one of Mercier''s friends from Singapore (I got to know him through his sister, with whom I have been best friends since high school) and I believe many of you know him as a long time poster on DT who was well known for his kindness and generosity.
You probably also know that he took a leave of absence to undergo surgery recently for a medical problem. Unfortunately, he developed complications from the operation and passed away last night.
I decided to share this news with you because from what I''ve seen in the past year of being on DT, I''ve come to realize that he is very well loved here. Also, I thought I should let you know just in case any of you have been trying to contact him or are still waiting to receive a package from him.
-------------------------------------------------------------------
My heart is breaking right now. I considered him a very good friend.