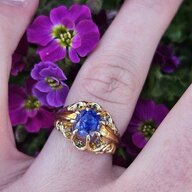 Joined

Apr 13, 2018
Messages

1,554
So, I've greedily kept this doll to myself for a few days since receiving her, but she's too lovely to not share her beauty with you all!
Named "Yvaine" after the beautiful being from one of the most wondrous & fantastical movies, this vintage navette is encrusted with twenty-five precious antique rose-cut diamonds all together equaling at approximately 1ct. They all are snugly set into a rosey 12k yellow gold navette style setting with beautifully decorative shoulders & a smooth comfortable shank.
The ring was believed to have been made in Turkey in the 1980s using real antique rose cuts & the ring was since kept with one woman who adored it & wore it everyday. Her love for the piece is evident in the teensy flea bites along the rose cut diamond halo but doesn't detract in the slightest from the overall beauty of the ring.
The rose cut halo frames the three largest & most spectacular diamonds, & if one looks closely you can even see that the designer encrusted six extra teeny tiny rose cut diamonds around the largest giving the overall ring so much sparkle & movement.
Yvaine can be traced to French & Scottish lines and means "evening star". I named her Yvaine partly because I'm a weirdo that names her rings or stones but also because she reminds me of a star high in the fertile night sky. Her Marquise shape, which if one stares enough at a star will appear before them each time they blink & her glittering rose cut diamonds give her so much personality.
This was my first purchase from the lovely Parks Fine Group & Alex made It incredibly quick & effortless. I look forward to doing more business with him as he is always having some of the most beautiful diamonds pass through his hands. I feel lucky that I was able to snab Yvaine & wouldn't hesitate to purchase from him again.
I didn't mention a word to anyone about the purchase until the ring was on my finger, as some of you who have been following along will know that my last antique find was stolen, and that experience affected me more than expected. I've had a lot of intrusive thoughts since then & just feel an overall unease about delivery services that I didn't feel before.
I used the refund money from the stolen ring to help purchase this ring and wouldn't have been able to afford her without it, so I think that it was meant to be.
Yvaine & Me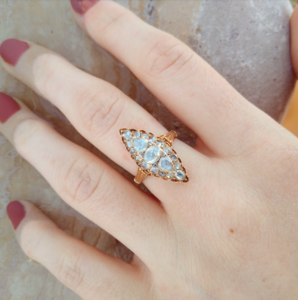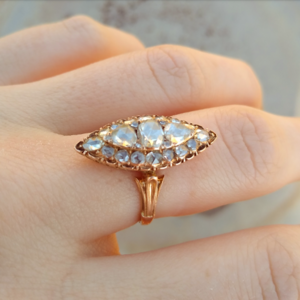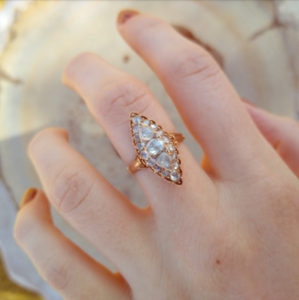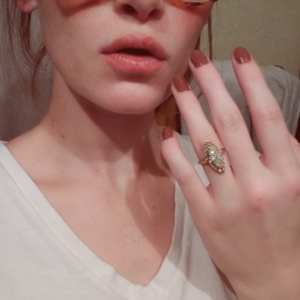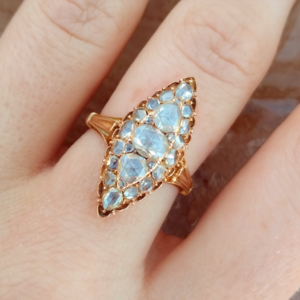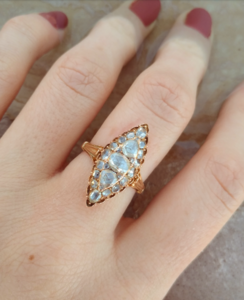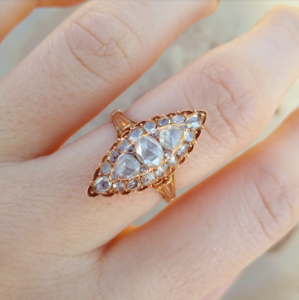 *Also bonus points to the first one who is a fan of the same movie & understands my reference!