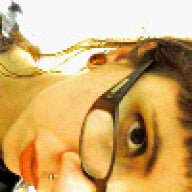 Joined

Jul 26, 2008
Messages

5,346
A long time ago I started a thread about what I should do with this pearl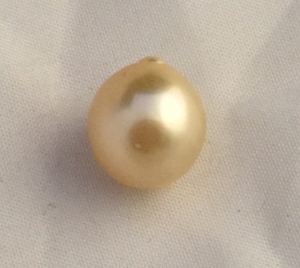 little chunky yellowy gold GSSP (14mm-12mm)
anyways here is the thread where I was talking about what I wanted to do with him
[URL='https://www.pricescope.com/community/threads/what-should-i-do-with-this-little-fella.212749/']https://www.pricescope.com/community/threads/what-should-i-do-with-this-little-fella.212749/
[/URL]
I ended up having Sheri create a special little squid using the pearl as the body!
He ended up better, and cuter then I had hoped for, and I just received him yesterday! I made a little leather necklace for him, for the time being!
I am in love!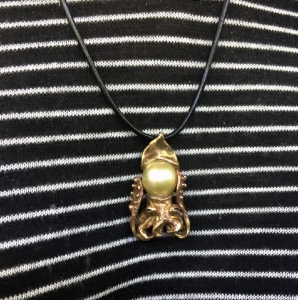 So meet squidlet, the adoptive brother of Little Dude!
3root>