I apologize for starting another thread. I had a thread asking about the quality of a round diamond, but noticed it had medium green fluorescence later on. The thread seemed to have died without anyone taking notice of the green. Is medium green fluorescence a good or bad thing?
Here are the other specs:
Round
1.64ct
Cut: Ex
Clarity: IF
Color: G
Fluor: Med
Depth: 62.3
Table: 55
C-Angle: 35
P-Angle: 40.8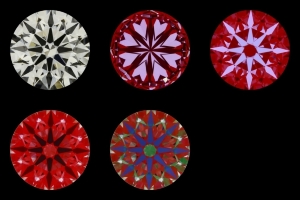 EDIT: I think I just shot myself in the foot. The shop that posted it pulled it off the inventory after I asked about it. The seller claims it is inferior and pulled it from the inventory ASAP, even after I said I might still be interested. Could it be that it's good and they didn't want to sell it? Or is it true that it is inferior and it was pulled?