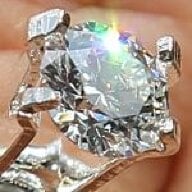 Joined

Apr 25, 2014
Messages

7,074
She also bullied her gang members into giving her the access codes for their online accounts for a school competition.Stole their correct answers, then put wrong answers in.

She was nine .

Teacher REALLY tried to do something (talked about it in class and excluded her from the competition, but wanted to have the incident signalled). Superintendent told her not to. No bad publicity for the school!!!
I was thinking about this - the system presumably records the IP addresses of those using the system, so if a whole bunch of kids have apparently accessed from one computer (that happens to be located at the girl's house), that would seem very suspicious...
As parents, I presume one could ask for details of all the IP addresses used by their child, and flag if something seems untoward...?