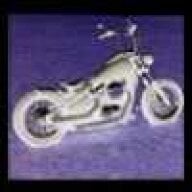 Joined

Feb 3, 2009
Messages

2,022
Hey there,
I am a first time diamond purchaser and have been getting quite an education from this forum. Thanks to all of you for sharing your knowledge.
Here is my question. I am trying to decide between a couple of marquise stones for an engagement ring and have requested
Idealscope
images. What should I be looking for when I get those? I know the basics for IS images, but most of the discussion and pics are for rounds. I assume any fancy cut, no matter how good, will have light leakage somewhere, but where is it acceptable in a marquise and where do you want to avoid?
After searching around the forum, I didn''t find anything that talked about this. I know that there are many of you that will be able to give excellent advice if the images are posted, but am unsure if I will be able to get images posted in a timely manner due to travel. If someone has an IS image of a well cut marquise and could post it with an explanation, that would be great.
Thanks,
Jay