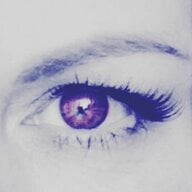 Joined

Dec 30, 2006
Messages

12,586
Hi Mara
I wondered if I could pick your brains for a moment about your J coloured diamond.
When your bought it did you go looking for a J or did it grab you?
Did you actually go and see it before you got it or was it an internet buy?
Is there anything I can do or ask to make sure I can get a really good looking J?
My preferences are (in order): Cut, carat, clarity then colour. I was originally going to buy a .70 G or H but now my lovely hubby has offered me a bit more to get a bigger diamond.
I have looked at the thread about J coloured diamonds in platinum and its really got me wondering if I too can manage to get a really white looking J.
Thank you for reading!

Maisie