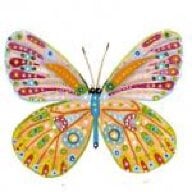 Joined

May 14, 2010
Messages

4,327
I have had it a couple of days but been really busy. I want your opinions.
Stone is 4.54ct checker board oval cut pink spinel from AJS Gems. It is a beautiful lively stone. Great color. It does have some, what I assume is called extinction? Going dark in different areas of the stone with different angles, lighting. It has some color shifts in different lighting, from bright pink to somewhat of an
orangy pink.
( TL )
My thoughts: Great size, beautiful pink, even am OK with the orangy tones. I am not
crazy about
the checker board cut.
What I am not sure about is, would I be getting my money's worth for this stone? Some of you will know what I paid for it.