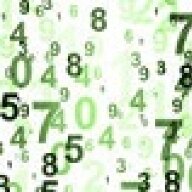 Joined

Jun 25, 2011
Messages

222
I saw 5 diamonds yesterday (a
BGD
Signature, a
WF
ACA
, 2
GOG
Signature, and a
GOG
Solasfera). I settled on the
BGD
, even though the dimensions are a little small for a 1 ct. When the appraiser first laid them out for me, this is the one that stood out to me, but I wasn't sure if it was because it was on the far left. I had him move them around and then I liked the new one on the far left (a
GOG
Signature). But when I would turn the plate 180 degrees, I never liked the one which would end up on the left after turning it, so I kind of threw that theory out. I ended up asking him which he liked best and he was between the
BGD
and the Solasfera (which are the same two I was between). I picked the
BGD
because it had a better color, a larger table (personal preference), and it was the one that grabbed me, even though the Solasfera was larger.
A little more on picking the
BGD
. Realistically, for my budget, I could get a 1 ct in about an I color. But I am going to foot the bill and spend some extra money to get a stone that is "mind clean" to me (a 1 ct G). Is it selfish that I am not taking this extra money and getting a 1.2 ct I instead?
I just thought I would share my experience.