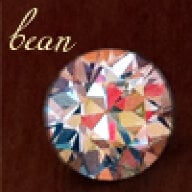 Joined

Mar 23, 2008
Messages

5,384
I am so addicted to LUSH products! I recently became so completely spoiled by the bf and have almost everything that I want from there (when I mean everything, I mean everything

)
So what are your favorite products??? Anything you dislike?
I LOVE:
Honey I Washed the Kids Soap
Skin''s Shangri La moisturizer
The Comforter Bubble Bar
ANY Bath Bomb
Angels on Bare Skin (both BF and mom HATE this one)
American Cream conditioner
ok actually most products..
The one product I dislike: Rockstar soap... on my skin it smells HORRIBLE.
Also, the other day we were looking for a LUSH Legends gift set (and others) and so many stores were sold out. Uh really? ya can''t keep it in stock? Then, when we finally get it, it was MISSING product. sheesh!
This last weekend I got Bf to go to LUSH with me and talked him into trying shampoo, soap and coalface cleanser (oh and did I mention I got a ton more of goodies at the same time??
)

So... any LUSH lovers here???