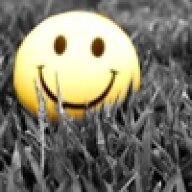 Joined

Jul 25, 2006
Messages

1,864
For those of you who grade stones (or anyone else who knows), is it possible to have a 'loupe clean' (at least to the consumer) SI1? I have good eyesight, am usually very observant, and have gone crazy trying to loupe a stone for a few days now from all angles (just trying to find any hint of inclusion), even lighting it from below. I finally let myself look at the report tonight - there are two inclusions (originally I thought the report just didn't scan well online, and was told it was eye clean - I didn't look at the report when I got it because I wanted to see if I could find inclusions myself without any clues (I am weird like that) - it has been a sort of fun test for both of us trying to loupe it and find the inclusions - my fiancee was proud and thought he found it from the side, until I told him it was the girdle reflection! LOL). At first I thought they forgot to plot the inclusions on the report when I looked tonight, then realized they were there, just very small - a tiny dot of red ink and a short, small, thin line. One is a pinpoint and one is a tiny needle (at least I presume from the key)- I will be danged if I can find either. Obviously the grader with experienced eyes could see, so technically it isn't 'loupe clean' (and must have been very easy for him/her), but I think you can get my gist. What would have determined VS vs. SI grade here with two small inclusions difficult (or impossible) for the average person to see? Is it the type of inclusion (i.e. the needle?).

It does have two naturals plotted (one on the pav pic and one on the top down pic - not in the table) that I did not mention earlier, because I assume that they don't set the grade based on these, but maybe I am wrong?

I gave the stone size above because I expected larger inclusions (meaning more visible) on this size stone.
Thanks