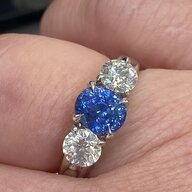 Joined

Feb 29, 2012
Messages

9,639
Speaking of fish. Some people went diving last night when they weren't supposed to down here in Riviera. One of the women got her head sliced open by a boat propellar...which should not have been in the water either. The unfortunate part is that she did not make it. People feel like they can do whatever they want, no one can tell them what to do. And its sad that they put others at risk like this.

@AGBF

its for the best. No one should put someone at risk for the hell of it.

@whitewave

, tell your LA folks that stuff is closed in Florida...lol They keep coming here for some reason.
Believe me, it's all over my Facebook feed.