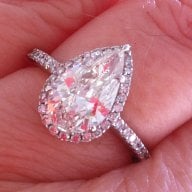 Joined

May 23, 2010
Messages

6,731
First there was this thread started by Gypsy, which we all enjoyed, dated May 25;
[URL='https://www.pricescope.com/community/threads/how-many-days-can-you-go-with-out-spending-any-money.161066/page-2']https://www.pricescope.com/community/threads/how-many-days-can-you-go-with-out-spending-any-money.161066/page-2
[/URL]
Now there is this article by a Yahoo Contributer, dated May 31:
http://finance.yahoo.com/news/First-Person-10-Days-No-ac-3259266898.html
Coincidence? I don't think so . . .
I've noticed this a lot on the net lately. There are a few sites that it seems everyone is going to for story ideas. I think PS is one of those sites.