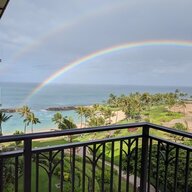 Joined

May 11, 2013
Messages

7,490
I didn't get any
but then again, we have a wedding coming up in March so our funds are going there (dang
) looking forward to seeing more pix from poshmommy, love her ring!
Happy new year, this group makes me have many things: DSS!, wishful wishing on big stones, thoughtfulness, very nice people and again wishingful wishing for a big honking OEC..
Post your new stuff so I can be envious!!!
peace.